Vacation cabin rentals are soaring as many travelers—families, couples, and solo travelers alike—are discovering the benefits of renting a house rather than a hotel room. Cabins are less expensive and more spacious, and they have considerably more cachet than generic hotel rooms. They also come with amenities hotels simply can't match. For example, many of our Hocking Hills cabins have private outdoor hot tubs—you won't find that at your local hotels.
If you are a first-time cabin renter or exploring a new location, here are seven questions you should ask before booking your vacation cabin.
Where is the cabin located?
Cabins can be anywhere, from beachside to roadside, to in the woods. Verify exactly where you will be going and what the surrounding area is like. This information will affect many things, including your transportation. As an example, if you are going in winter, will you need 4-wheel drive to reach your destination?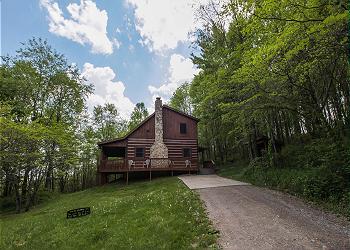 Is there a minimum required stay?
Many cabins require a stay of at least two nights, particularly during peak season, on weekends, and over holidays. The rates and minimum stays may also differ throughout the year. We require a two-night stay on weekends during most of the year, but there are some times when our cabins are available for one-night rentals and others when we ask for a minimum of three nights. If you have any questions about our minimum required stays, give us a call.
What are the sleeping arrangements?
Cabins vary widely in the types of sleeping arrangements they provide. A cabin with two bedrooms could sleep four, six, or even eight or more people in a combination of double beds, bunk beds, and pull-out sofas. Knowing more about the configuration of the sleeping arrangements will help you select the appropriate cabin for your party.
What is provided? What do I need to bring?
At Old Man's Cave Chalets, we supply linens, kitchenware, and many of the other things you will need for your stay, but this is not the same everywhere—some cabins require you to bring your own bed linens and towels. For the full list of what we supply and what you need to bring, see our FAQs page.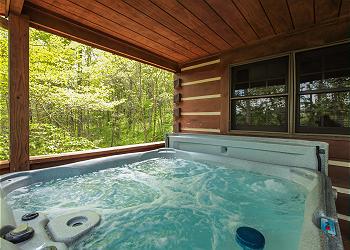 Is there cell phone reception? Internet? Wi-fi?
Though connectivity is starting to be more standard, in remote areas, the answer to all of these things might be "no." If that's the case, you'll need to be prepared.
Who does the cleaning?
This is another thing that varies widely between cabins. Some have full maid service between guests, while at others the guests themselves are responsible for leaving the cabin as clean as they found it. There may be additional cleaning fees as well, so make sure you know what you might be charged for.
Who do I call if something goes wrong?
Most cabin rentals are not like hotels, which have someone on duty 24 hours a day. Of course, 99.9% of the time everything goes smoothly, but make sure you have an emergency contact number for someone at the rental company, just in case.
Don't hesitate to contact us if you have any questions about renting one of our Hocking Hills cabins for your next vacation or getaway.